An Intrroduction to Minamiaso-Village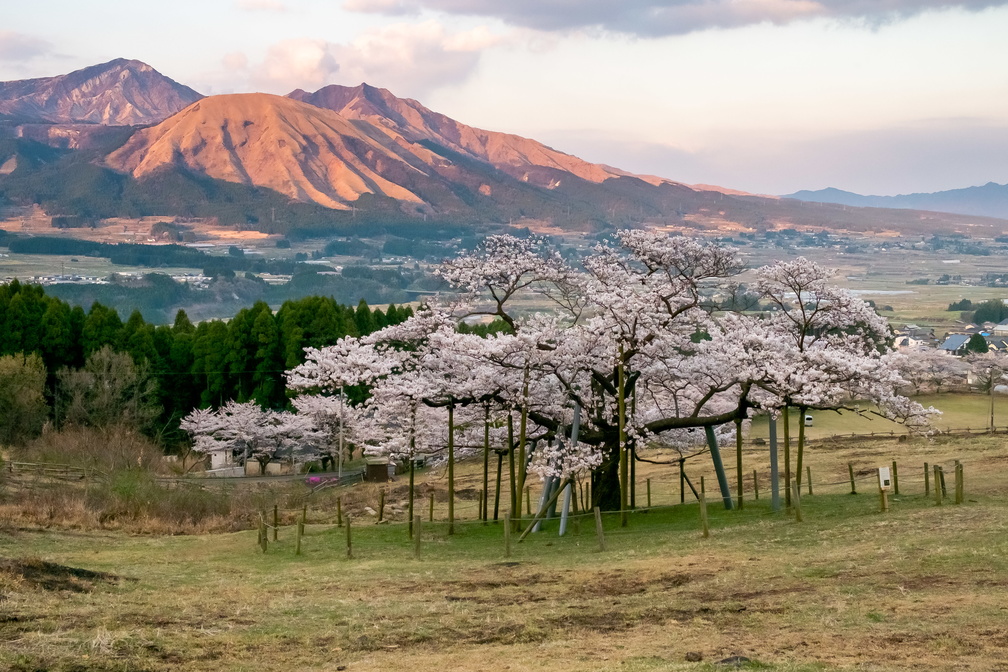 Aso-Gogaku (Five peaks of Aso), which spreads in the middle of one of the largest calderas in the world, has a beautiful figure that is compared to Nirvana, an image of dying Buddha.

Around the southern foot of the peaks spreads Minamiaso-mura where we live.

Minamiaso-mura has ample supply of clean spring water as well as hot spring water. Minamiaso Yusui Gun (the general term for the 10 water sources that scatter about in the village), selected as one of the 100 Exquisite and Well-Conserved Waters of the Heisei Period, which includes Shirakawa Suigen (Shirakawa Spring Source), one of the 100 best water locations in Japan, supply abundant water to the land. The water flows into the Shirakawa River, which runs east-west through the rice paddies and fields that spread around the middle of the village.

And hot springs, which also have been gushing out here and there in the village, have been refreshing people both physically and mentally since the Edo Period.
Quotation from Minamiaso Village Tourism Association
Residence
MAP